A group of parents whose infants and toddlers are diagnosed with ADA-SCID banded together and aided in changing the course of gene therapy treatment for their children.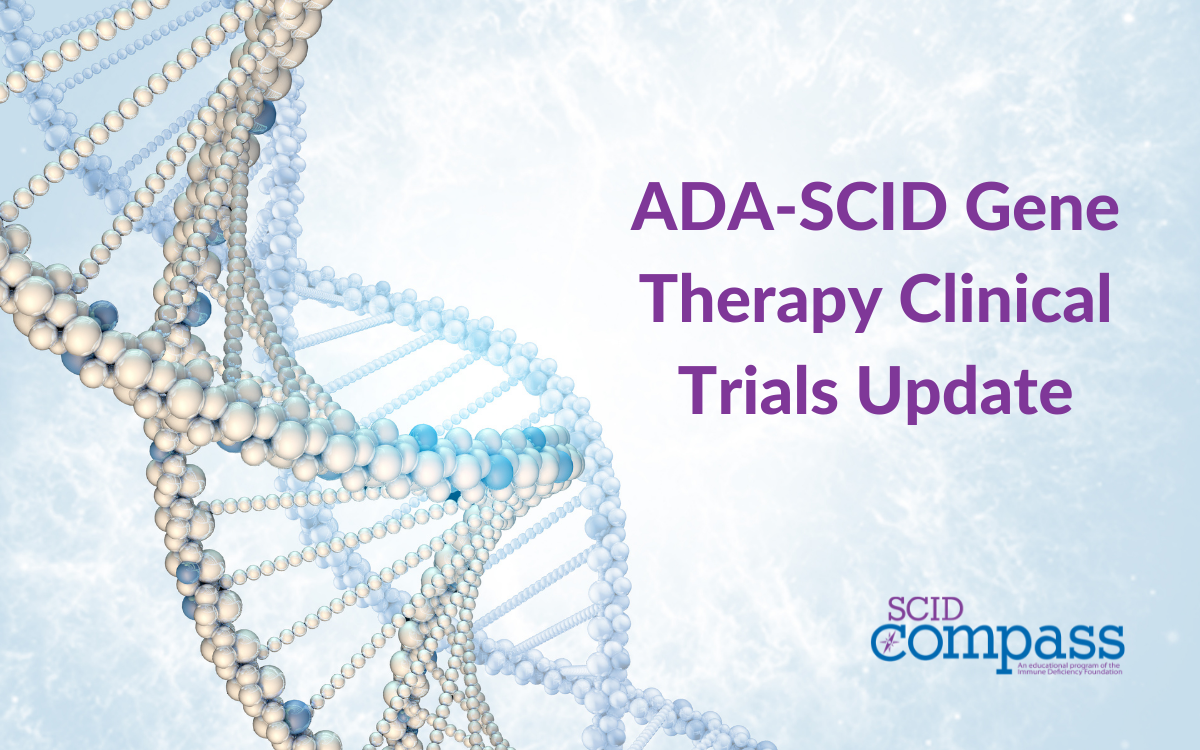 With support from SCID Angels for Life, the parents urged Orchard Therapeutics, the company supervising the ADA-SCID gene therapy treatment clinical trials, to turn the treatment back over to the university setting because they were dissatisfied with the pace of the trials.
The parents' advocacy paid off in May when Orchard announced that technical issues and patient preference led them to abandon the development of the gene therapy treatment and that the company would send it back to the University of California Los Angeles (UCLA) and University College of London.
Heather Smith, SCID Angels' president and founder, and chairperson for both the SCID Compass Steering Committee and the SCID Compass Patient Advisory Board, called the announcement exciting news, and praised the parents for their efforts.
"Families sent an email a few months back with testimonies and photos of their children who are waiting for gene therapy treatment and their desire to see this move forward and I think that's what really preempted this push," said Heather.
Gene therapy trials for ADA-SCID stopped a year ago, said Heather, even though babies continued to be born with the condition. Those with ADA-SCID have adenosine deaminase deficiency, resulting in a lack of T and B cells and no immune system function.
Currently, in the U.S., the only approved treatment option for those with ADA-SCID is a bone marrow transplant preferably from a matched sibling donor. Those children who do not have a matched sibling donor use Revcovi, an enzyme replacement therapy, in an effort to try and remain healthy. However, Revcovi is only a stopgap until children can undergo more permanent treatment like bone marrow treatment or gene therapy in clinical trials.
Close to 20 families are waiting to use gene therapy as a treatment for their children with ADA-SCID, according to Heather and other advocates. Knowing that the treatment administration could now move at a faster pace is promising.
"It offers hope, some light at the end of the tunnel," said Heather.
Though Orchard will no longer supervise the clinical trials, the company will fund efforts to help patients gain access to the treatments. In a letter to SCID Angels outlining his intent to turn the license for the ADA-SCID gene therapy treatment back over to the universities, Dr. Bobby Gaspar of Orchard said the company is committed to supporting a compassionate use program to be set up and administered by both UCLA and Great Ormond Street Hospital in London.
Under the compassionate use program, patients may utilize the gene therapy treatment outside of clinical trials.
Meanwhile, SCID Angels continues to be proactive in support of the families of children with ADA-SCID. To that end, SCID Angels will host a Town Hall meeting with the pharmaceutical company, Chiesi Global Rare Diseases, which is now the distributor for Revcovi.
During the online Town Hall, which takes place on June 22 at 7 p.m. EDT, Chiesi will discuss changes to the distribution of Revcovi and field questions. Participants can speak directly with the leadership of Chiesi Global Rare Diseases and have questions answered by their Patient Services Group.
The Town Hall is open to ADA-SCID patients, family members, caregivers, and clinicians from both the U.S. and Canada.
There is no cost to attend the Town Hall, but registration is required by June 22. To learn more or to register, click here.
Disease Category:
Severe Combined Immune Deficiency and Combined Immune Deficiency