Many children and teens living with severe combined immunodeficiency (SCID) today weren't identified with SCID through newborn screening. Instead, as infants, they suffered life-threatening infections for several months or more before doctors determined they had SCID, a primary immunodeficiency that is fatal unless a baby receives a transplanted immune system.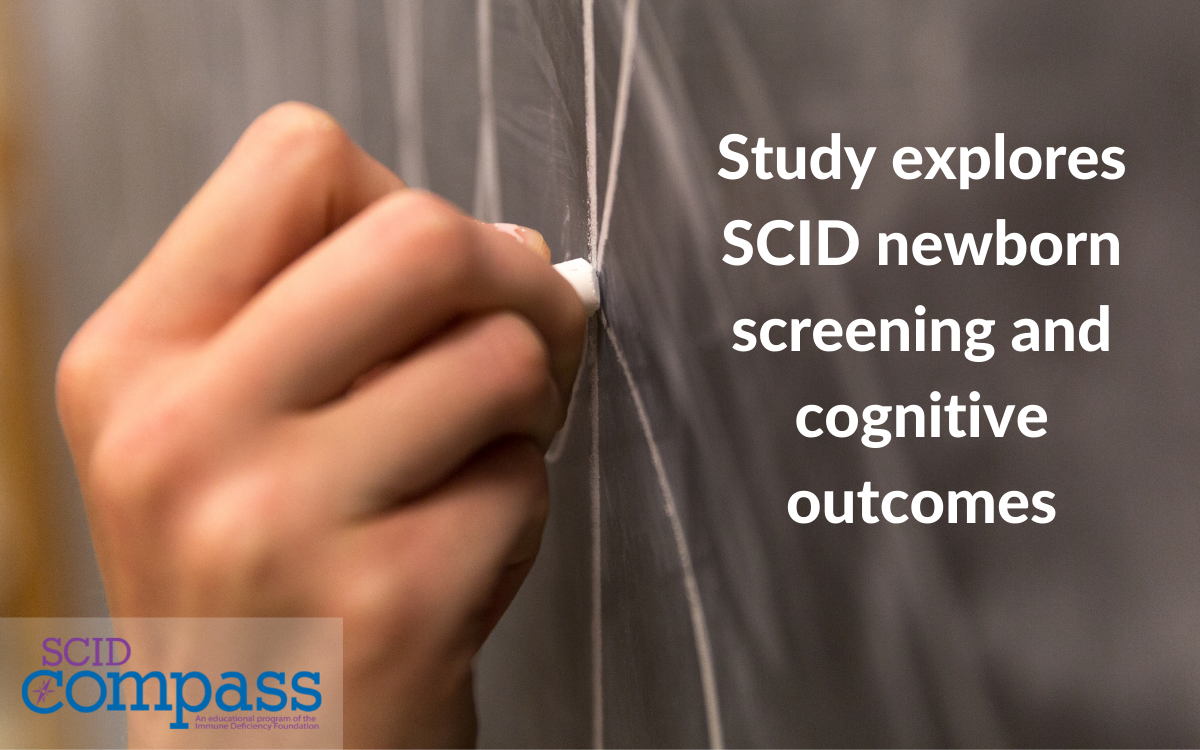 Often these babies with SCID remained in the hospital in critical condition, as they struggled with prolonged malnutrition and severe infections like meningitis and pneumonia.
Due to both the lengthy hospital stays and the infections, some of these patients may have experienced neurodevelopmental problems, such as cognitive delays and slower development of motor and verbal skills, that ultimately affected school performance.
A new study is underway to compare how those not diagnosed with SCID through newborn screening are progressing neurologically compared to those diagnosed with SCID through newborn screening.
Newborn screening for SCID was gradually introduced into state newborn screening panels between the years of 2008 and 2018, and all states currently screen for SCID as part of the heel stick blood screening performed within 24 to 48 hours after birth.
Newborn screening for SCID leads to early diagnosis and often treatment within the first few months of life. Treatment with either a bone marrow transplant or gene therapy provides the baby with a functioning immune system before damaging and life-threatening infections set in.
The hypothesis of the study is that adverse neurodevelopmental outcomes are reduced with newborn screening. Researchers will compare neurodevelopmental outcomes of those diagnosed with SCID through newborn screening versus those diagnosed through clinical manifestations such as infections to test the hypothesis.
Another factor researchers intend to examine when evaluating neurodevelopmental progress is the chemotherapy persons with SCID received as part of their treatments. Chemotherapy is necessary to prepare the person for a new immune system and to ensure a successful transplant. However, it can negatively affect cognitive abilities. It's critical to determine whether chemotherapy improves or worsens cognitive outcomes.
IDF's SCID Compass program is partnering with the Primary Immune Deficiency Treatment Consortium to perform the collaborative study, which began in 2020 and is funded by the Health Resources and Services Administration of the U.S. Department of Health and Human Services.
To learn more, visit this link to the PIDTC Summer 2021 Newsletter.
Disease Category:
Severe Combined Immune Deficiency and Combined Immune Deficiency
Patient Lifestage:
Infants and Children
Teens
Young Adults