On average, specialists diagnose about 76 cases of severe combined immunodeficiency (SCID) each year in the United States. SCID is a rare, life-threatening primary immunodeficiency, which is usually fatal unless treated within the first year.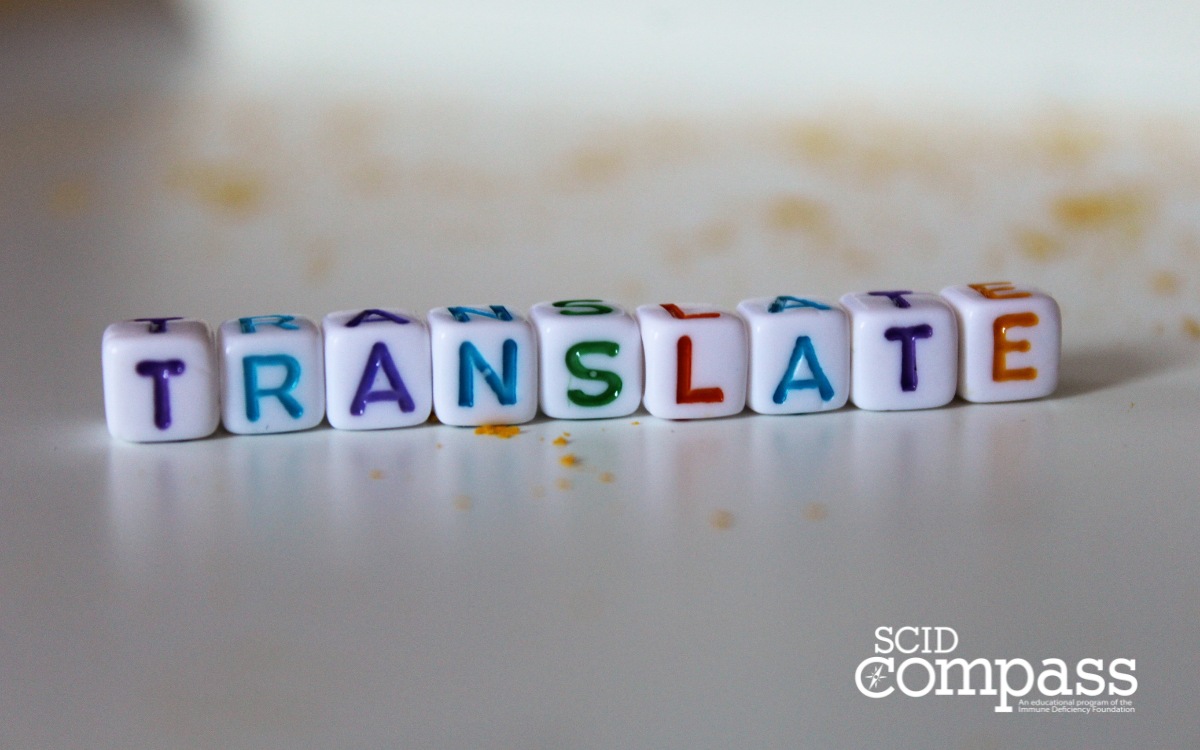 A SCID diagnosis is overwhelming to parents, and families often struggle to find comprehensive information about the condition. That's why the SCID Compass program is so critical for families, particularly when they first learn about their baby's diagnosis.
Now, the same SCID information available to speakers of English is accessible to speakers of several other languages. The SCID Compass website is online in Spanish, French, German, and Portuguese. SCID Compass has plans to add the languages of Tagalog and Mandarin in the upcoming months.
Also available in Spanish is a 6-video animated series that follows one family through their journey with SCID.
The translations increase the reach of SCID Compass, both in the United States and internationally.
Written between a fifth- and eighth-grade level, the SCID Compass website provides a step-by-step guide through the facets in a family's SCID journey, including understanding SCID, examining treatment options, navigating the hospital stay, coping with post-treatment, returning home, and planning for the future.
The site also includes personal stories from families who have undergone treatment and diagnosis.
The SCID Compass program is funded by a multi-year grant from the Health Resources and Services Administration. The purpose of SCID Compass is to guide parents of infants diagnosed with severe combined immunodeficiency (SCID), people living with SCID, and the medical community through the journey of learning about this rare, life-threatening medical disorder and finding support to navigate the lifelong health challenges.
Disease Category:
Severe Combined Immune Deficiency and Combined Immune Deficiency
Patient Lifestage:
Adults
Infants and Children
Teens
Young Adults