Knowledge of severe combined immunodeficiency (SCID) is sometimes lacking in the medical community. That's because SCID is rare, present in about 1 out of 58,000 births, and healthcare providers may not be familiar with the condition.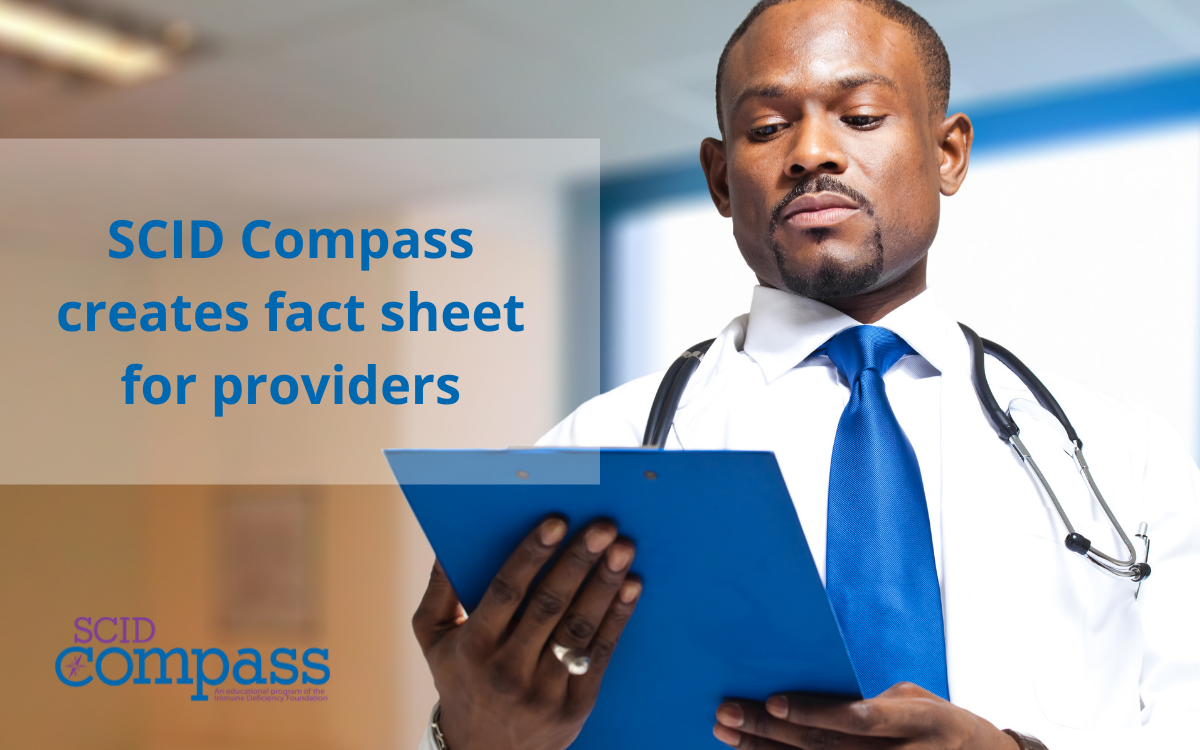 Now, thanks to SCID Compass, pediatricians and primary care physicians can access a SCID provider fact sheet. The fact sheet informs doctors about SCID, and provides them with guidelines on how to communicate a diagnosis to a family. Entitled "SCID: What Healthcare Providers Need to Know," the fact sheet is available on the provider resource page of www.scidcompass.org.
The two-page fact sheet defines SCID, summarizes the causes of SCID, and describes how newborn screening identifies possible SCID. Most importantly, the fact sheet outlines a list of considerations related to handling an abnormal newborn screening for SCID.
If a provider encounters an abnormal newborn screening for SCID, he or she should take the following steps:
The fact sheet also contains information on SCID treatments, including hematopoietic stem cell transplant and gene therapy, and stresses how keeping a child in isolation before treatment leads to a better outcome for the baby. SCID patients who are diagnosed early and are infection-free before treatment have a survival rate of about 95%.
Links to resources related to research, clinical care, and parent support are also included in the fact sheet.
SCID Compass partner Research Triangle Institute developed the SCID provider fact sheet based on surveys conducted in the medical community.
Download the SCID provider fact sheet.
Disease Category:
Severe Combined Immune Deficiency and Combined Immune Deficiency