While many areas of medical care temporarily halted as the pandemic unfolded in 2020, newborn screening (NBS) programs across the United States didn't have the luxury of ceasing their operations.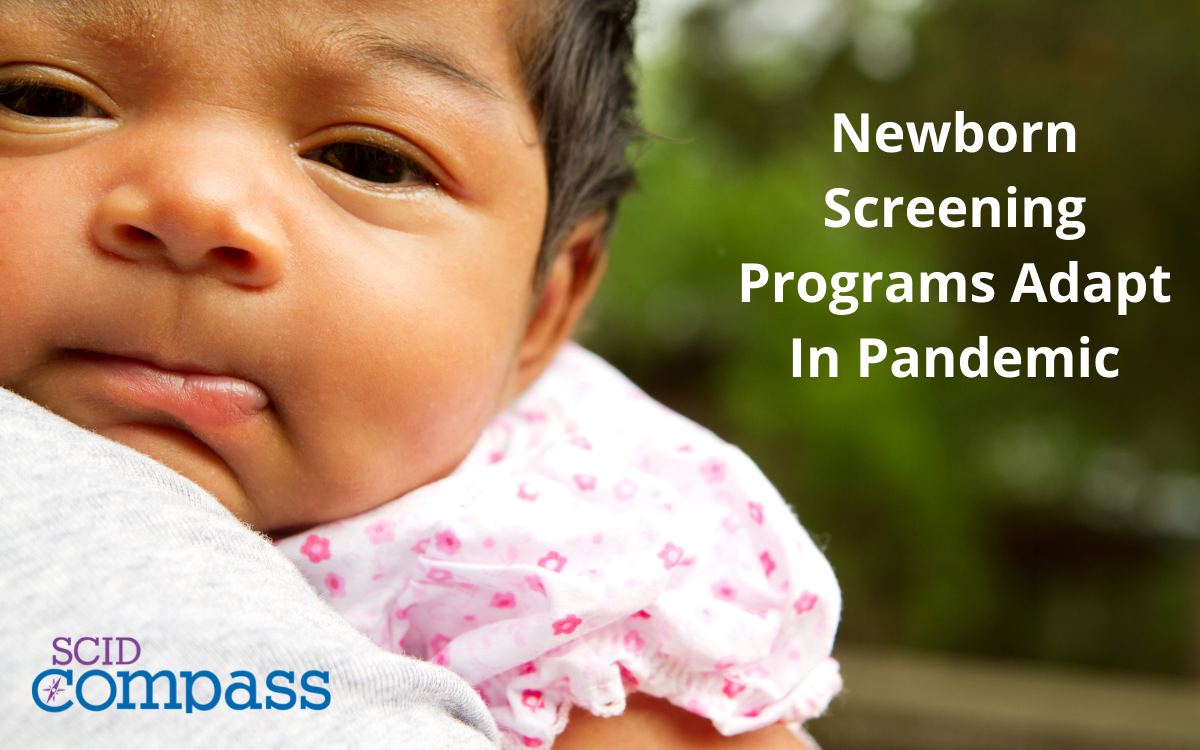 All babies in the United States undergo NBS when they are between two and three days old. During a screening, a blood sample is taken from a baby and analyzed to determine if a life-threatening medical problem exists. As part of NBS, a baby's hearing and vision are also evaluated.
As babies continued to be born during the pandemic, they also continued to undergo NBS. And while the screening took place in-person, the processing and distribution of some of those evaluations shifted to virtual.
In a recently published report entitled, "Newborn Screening Continuity of Operations in a Pandemic: Use of Telehealth and Other Lessons Learned," the Association of Public Health Laboratories (APHL) described how telehealth allowed NBS lab staff and providers to pivot from performing their duties in-person to accomplishing their roles virtually, resulting in the continuation of services to families. Surveys of newborn screening labs, healthcare providers, and families informed the report.
Telework allowed the labs and healthcare providers to accomplish the following:
Lab technicians analyzed screening results in off-hours at home.
Follow-up staff had remote access to all results and recommendations and responded faster to critical laboratory results during weekends and holidays.
NBS training took place virtually.
Communication between NBS teams and stakeholders took place online.
E-signatures helped expedite services.
Providers had remote access to patient results at any time and could search for new and existing patients.
Families had access to their child's results and educational material electronically.
"The ongoing COVID-19 pandemic highlighted the utility (and in some cases, necessity) of moving away from paper-based NBS results reporting (often accomplished via postal mail or fax) to electronic-based reporting options. Electronic availability of NBS results during the pandemic provided several benefits to NSP staff and external NBS stakeholders alike," according to the report.
In addition, barriers and restrictions related to reimbursement for services were lifted, resulting in families' greater access to clinicians, genetic counselors, and dieticians for NBS follow-up needs.
According to the report, providers used teleconferencing to:
Meet with parents to discuss NBS results and next steps for testing or treatment
Explain dietary restrictions and monitoring
Complete routine follow-up appointments
Provide genetic counseling
The report also described how those with rare diseases experienced particular hardship when accessing medical services during the pandemic.
Despite the shift to virtual, 1 in 2 rare disease patients reported provider-initiated appointment cancellations, and 1 in 4 patients canceled the appointments themselves due to fear of the virus, according to the report. Families also experienced transportation challenges – an obstacle to accessing medical supplies, care, and treatment.
"All NBS disorders are life-long, often requiring careful coordination amongst numerous specialists and healthcare providers. Diagnosis and initial treatment are only the beginning of the family's journey, followed by ongoing monitoring and interventions through the lifespan," explained the report.
The APHL report concluded that the continuation of telehealth is essential to provide care for those with rare diseases, even when the pandemic subsides.
"A silver lining of the pandemic for the rare disease community was the expansion of telehealth services that allowed families to access care safely and effectively," according to the report.
"Though the pandemic necessitated an increase in telehealth capabilities and access for providers and families, the benefits of telehealth are not limited to emergent situations and should continue to be an option for network service providers, medical providers, and families now and in the future."
To read the full report, click here.
Disease Category:
Severe Combined Immune Deficiency and Combined Immune Deficiency
Audience:
Family member of person with PI
Medical Professional
Person with PI