The Immune Deficiency Foundation ePHR service will be shutting down on September 1, 2021.
IDF has recently made the difficult decision to shut down the IDF ePHR. In its current iteration, the IDF ePHR system has had low adoption and usage. This decision was also coupled with the fact that IDF's ability to adequately subsidize the ePHR has been hampered by the Patient-Centered Outcomes Research Institute (PCORI) closeout and the end of government funding for the USIDNET Program.
Unfortunately, at this moment, there is no other secure personal health record (PHR) platform we have identified that will easily take in the data contained in your IDF ePHR. IDF will continue to look at the potential for migrating data in your current record to other personal health record platforms. We promise to keep you informed and do the best we can.
Effective September 1, 2021, all data will be deleted from this platform.
If you have data saved to your IDF ePHR, we encourage you to download this data and save it. Download instructions can be found below.
We know many of you have come to rely on the IDF ePHR as a resource and health management tool. We apologize for any inconvenience that may occur as a result of our decision.
Should you have any questions or concerns, please reach out to us at info@idfephr.org.
Download Your Data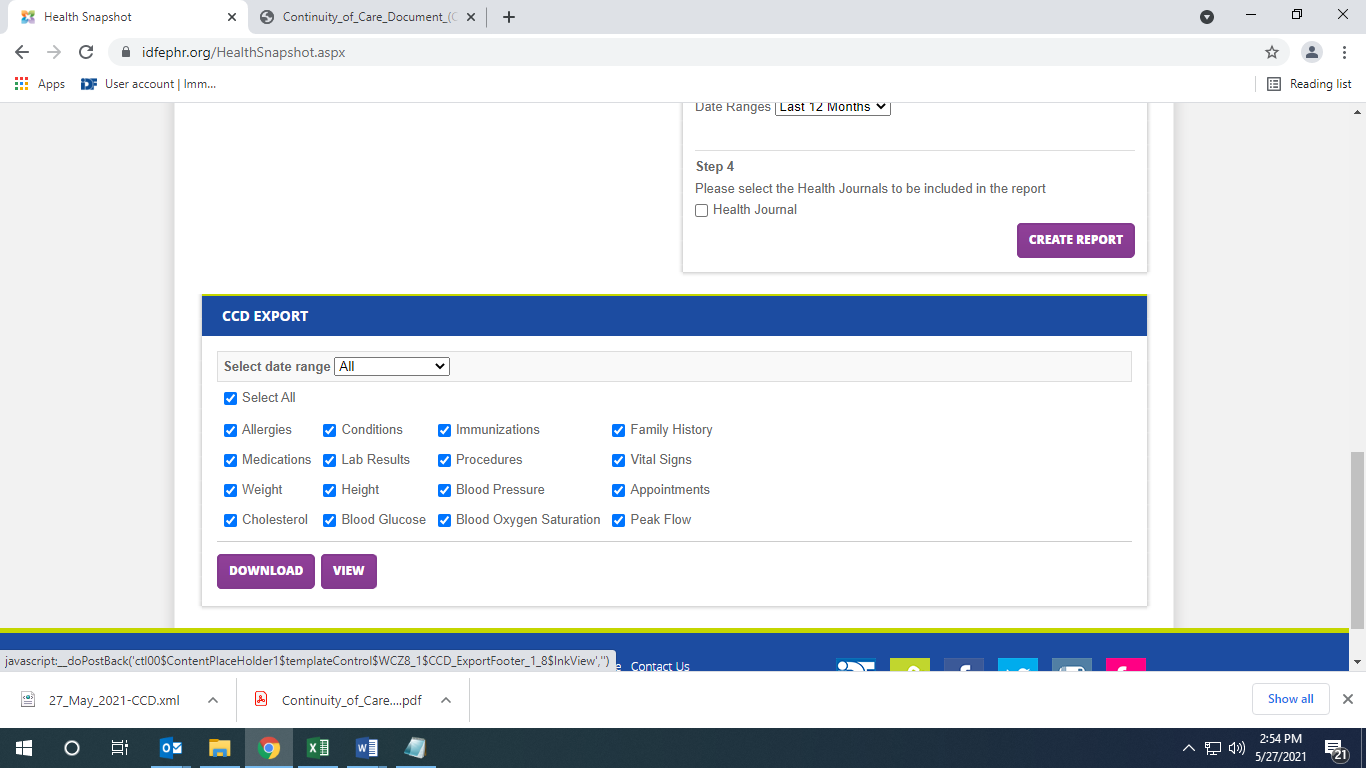 Sign in to your IDF ePHR
Click on "Health Summary"
Scroll to the bottom of the page to "CCD Export Section"
Select "ALL" for the date range
Check the "Select All" button immediately below the Select date range. This will automatically check all the categories of exportable health data.
Then select "VIEW"
This will give you two options.

Download Health Summary: this is similar to a PDF and you can save this physical copy anyplace appropriate.
Download Health File: this is an electronic file that the default name will be the current date and let you know it is a CCD file in an xml format. As an example, "27_May_2021-CCD.xml". You may save this file and if you have another Personal Health Record (PHR), attempt to upload this file to a different PHR home.